If you are interested in a career in environmentally conscious landscape design, we encourage you to join our team.
Our team at Garden Environments has been proudly serving the Durham, North Carolina community for over 25 years, and we believe in celebrating the beauty of the local environment. We specialize in creating high-end, environmentally friendly landscaping designs using primarily native southeastern plants—we want our gardens to act as welcoming habitats for local birds and pollinators. We also offer services such as hardscaping and deck construction to let our clients create their ideal outdoor living spaces.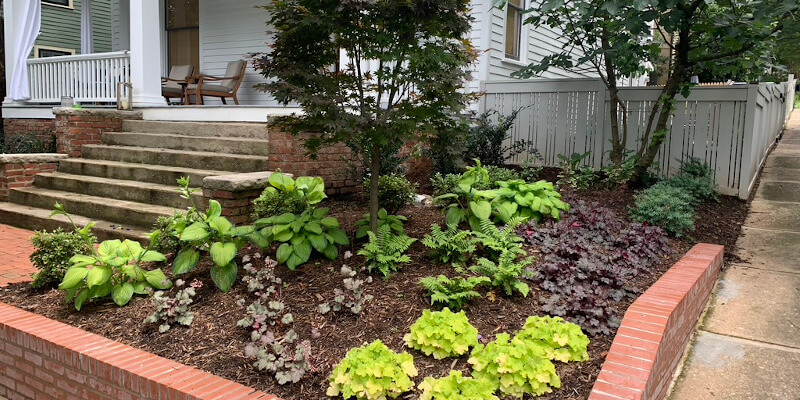 Our team has recently joined forces with two other local landscaping companies, Artistry in Plants and Deep Roots Natives, and we are poised to see even more expansion. We are always looking for people with the right skillsets to help our company grow, and we offer great career opportunities for interested candidates. If you have experience in any of the following roles, please use the form below to get in touch:
Landscape designer
Landscape crew leader
Landscaper (we hire a range of experiences)
Carpenter specializing in decks, fences, and/or outdoor kitchens
Hardscaper
Our company's mission is to create landscape environments that connect people with nature, each other, and themselves, while also healing the greater environment. If you are interested in contributing to these goals and have the skills, experience, or leadership ability we are looking for to contribute, we'd be happy to have you as part of our team. We offer great opportunities for growth, and we encourage you to reach out to us if you are interested in learning more about those opportunities or our team in general.