We're one of the top local landscape companies that is committed to each client's unique needs.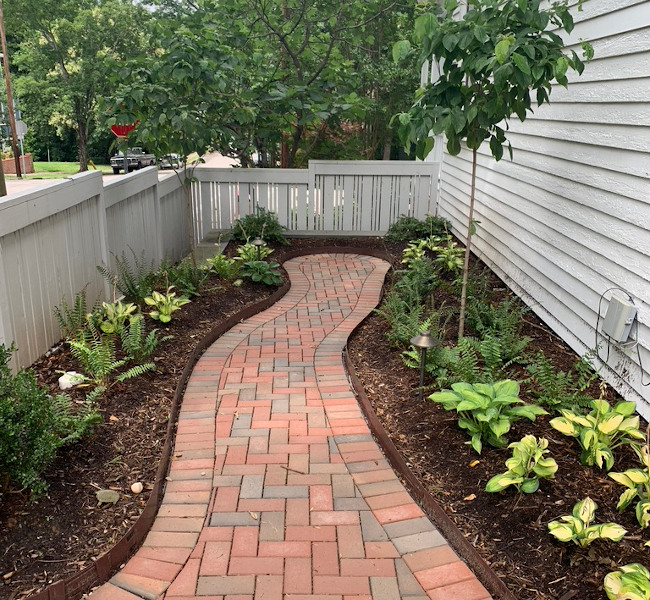 Finding local landscape companies in the Durham, North Carolina area isn't too challenging. All you have to do is perform a quick online search, and you'll likely get a list of results. However, finding the right company that accommodates your needs and provides you with excellent service is another story. Many local landscape companies take little pride in their work, and it shows in the designs they produce for clients. If you're looking for something extra that will help your property stand out and help you feel pride every time you look at it, contact us at Garden Environments. We're one of the top local landscape companies that is committed to each client's unique needs.
Choosing the right landscape company can be a challenging process, especially if you're not sure what sets apart the great companies from those who provide mediocre service and results. One of the aspects of our design services that sets us apart in the industry is our focus on what you want. If you have ideas for your landscaping or plants that you want to incorporate, we'll make sure those are included in the plan. Some of our clients have added children's gardens for their kids to enjoy, while others have incorporated some of their favorite plants for a splash of color.
We provide written contracts that outline the work that will take place, so there are no surprises when you work with us. Our team includes landscaping experts who love the work they do. We take pride in maintaining close contact with each client and answering any questions that pop up along the way. For more information about what sets us apart from other local landscape companies, contact us today.
---
At Garden Environments, we are proud to be one of the local landscape companies serving the Triangle area of North Carolina, including Durham, Raleigh, Cary, Chapel Hill, Pittsboro, Carrboro, Hillsborough, Wake Forest, Creedmoor, Morrisville, Apex, Southpoint, Holly Springs, and surrounding areas.