Our artistic landscaping services can transform your yard into an appealing oasis.
When you think about some of the most beautiful outdoor spaces in the world, your mind may conjure up images of world-famous parks and beautiful green areas with lush lawns, colorful flowers, and tall trees that provide plenty of shade. But you don't have to limit your enjoyment of beautiful green spaces to visits to your favorite parks. When you work with our team at Garden Environments, you can enjoy that level of artistic landscaping in your own yard. We offer artistic landscaping design and installation services to clients in Durham, North Carolina and much of the surrounding area.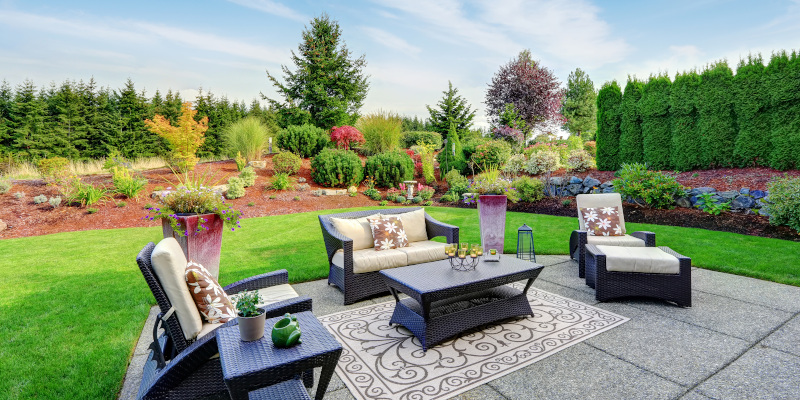 Other landscaping companies in the area often stick to a few standard features and plant species, so much of the work they do for various clients looks similar. This is just one of the aspects of our work that sets us apart from other companies. We take the time to understand what you want in your yard, and we'll take your desires into account. If you plan to entertain, we can add outdoor living space that ensures your comfort. If you spend a lot of time playing with your kids outdoors, adding trees that will provide shade can make a big difference in the overall feel.
Our artistic landscaping services can transform your yard into an appealing oasis. We have designers who specialize in beautiful landscaping, and we enjoy incorporating native plant species in our designs to ensure an excellent outcome. If you'd like to schedule a consultation to discuss artistic landscaping at your property, give us a call today.
---
At Garden Environments, we offer artistic landscaping services in the Triangle area of North Carolina, including Durham, Raleigh, Cary, Chapel Hill, Pittsboro, Carrboro, Hillsborough, Wake Forest, Creedmoor, Morrisville, Apex, Holly Springs, and surrounding areas.