Enjoy the relaxing nature of ponds in your own backyard.
Having an enjoyable space to call your own is something that many of us strive for throughout our lives! If you love the serenity and calming feeling that you experience around water, incorporating ponds and other water features into your landscaping can bring that peaceful feeling into your own space surrounding your home in the Durham, North Carolina area. Here at Garden Environments, we want to help everyone create their ideal outdoor spaces, and we would love to tell you about the many ponds and options that are available to you.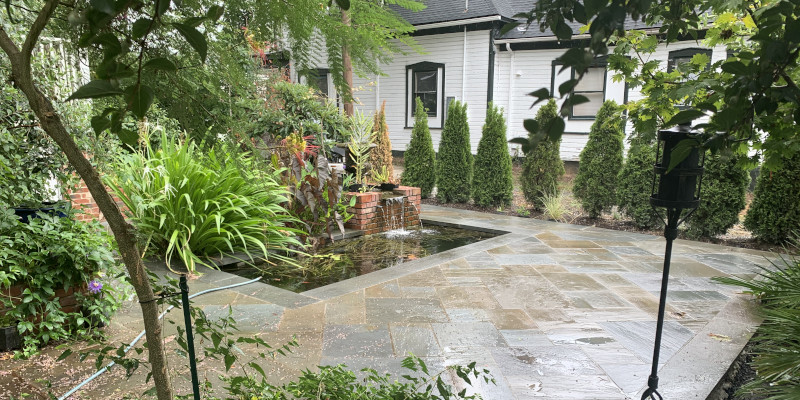 Since 1992, our team of experts has been helping people create outdoor spaces that they will love for years to come, including those with ponds and other water features. We are able to assist you with all your outdoor needs and help incorporate ponds to an existing outdoor space or create an outdoor space from scratch that includes ponds. Whatever your level of existing landscaping, we can help you create water features that will work for your needs.
Because we have experience in both landscaping and waterscapes, we are able to create ponds and plants that will work harmoniously together. We love helping customers select the right plants for their space and commitment abilities and can show you native plant options that will easily grow in the area. With our continued maintenance services, a pond combined with plant and even animal life can give you many years of enjoyment.
If you have been looking at ponds for your space, we would be delighted to help you. For more information about ponds, landscaping or any of our other services, please contact us today.
---
At Garden Environments, we install ponds in the Triangle area of North Carolina, including Durham, Raleigh, Cary, Chapel Hill, Pittsboro, Carrboro, Hillsborough, Wake Forest, Creedmoor, Morrisville, Apex, Southpoint, Holly Springs, and surrounding areas.