Our landscape design services can give you a unique space that reflects your personal taste.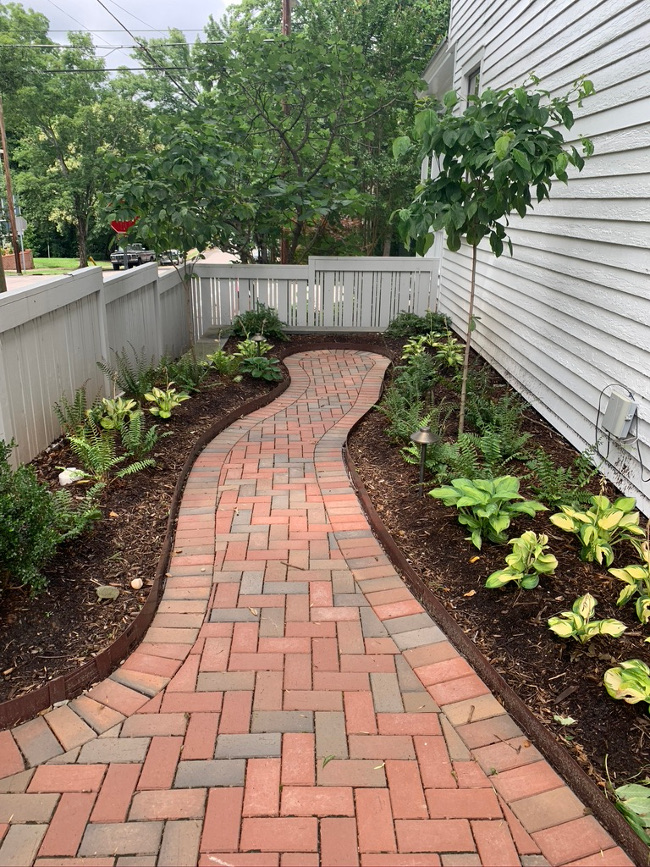 The landscaping on a property plays a major role in its overall appearance and appeal. When you arrive at a home with beautiful, lush landscaping, it enhances the curb appeal and creates a more inviting atmosphere. On the other hand, poorly maintained or designed landscaping can make a property look rundown. If you're looking to transform the appearance of your outdoor space, our experienced landscape designers at Garden Environments can help. We provide professional landscape design services to those located in and around Raleigh, North Carolina.
There are a few aspects of the way we handle landscape design services that set us apart from other companies in the area. The first is our commitment to using elements that you want in your space. If you have specific plants or flowers that you love, we can incorporate those into the design. We also use a wider range of plants than other design professionals, who tend to stick to a few standard species. The result of the latter is landscape designs that look similar from house to house. Our landscape design services can give you a unique space that reflects your personal taste.
When you contact us regarding landscape design, we'll start with a consultation that allows us to learn more about you while assessing your property. We'll also talk to you about what you want to achieve with the design. If you want to incorporate water features and other elements into your outdoor space, we can accommodate these requests as well.
FAQs About Our Landscape Design Services
You likely have a few questions for us, and we want to make things as convenient as possible for you. Below, you will find the answers to some of our frequently asked questions about our landscape design services. We hope you will find this information useful, and you are always welcome to contact us directly if you have other questions.
What should I expect from my consultation?
Your initial consultation costs $125 for an hour-long conversation with our owner or one of our landscape designers, during which time you will have the opportunity to discuss your landscape design goals and budget. From there, you and your designer will mutually agree to begin the design phase. If you decide that we are not the right fit for you or we decide that you are not the right fit for us, we would be happy to refer you to another company.
Will you maintain my landscape once it's finished?
Your landscape designer will inform you about our maintenance packages so you can choose the one that suits your needs best. However, if you choose to do your own maintenance, we'll provide instructions for you to maintain your plants properly.
How long have you been doing landscape design?
We have more than 30 years of experience in landscape design, so you can rest assured that we have a deep understanding of design principles, plants, hardscaping, and maintenance to ensure your landscape is beautiful and well kept.
What sets you apart from other landscape design companies in the area?
In addition to our high-quality, artistic custom work, we emphasize the importance of environmentally friendly landscape design with a focus on native plants, pollinators, and wildlife.
---
At Garden Environments, we offer landscape design services in the Triangle area of North Carolina, including Durham, Raleigh, Cary, Chapel Hill, Pittsboro, Carrboro, Hillsborough, Wake Forest, Creedmoor, Morrisville, Apex, Southpoint, Holly Springs, and surrounding areas.
Similar Services We Offer: