We offer a variety of landscape water features to enhance your outdoor space.
When you want to enjoy a stunning outdoor space without having to leave your own home or property, landscaping can make that possible. With brightly colored flowers, lovely trees, well-trimmed shrubs, and other plants, we can make your outdoor space feel lively and natural. If we have done our job right, your yard will be more than just a place that's nice to look at; it will also be a place you love to be in and relax.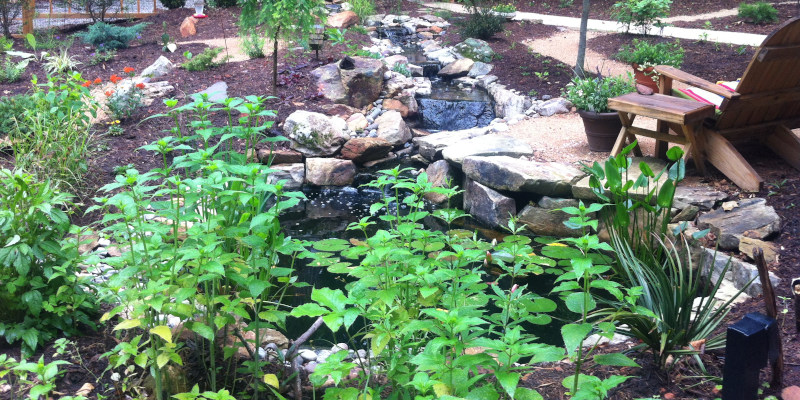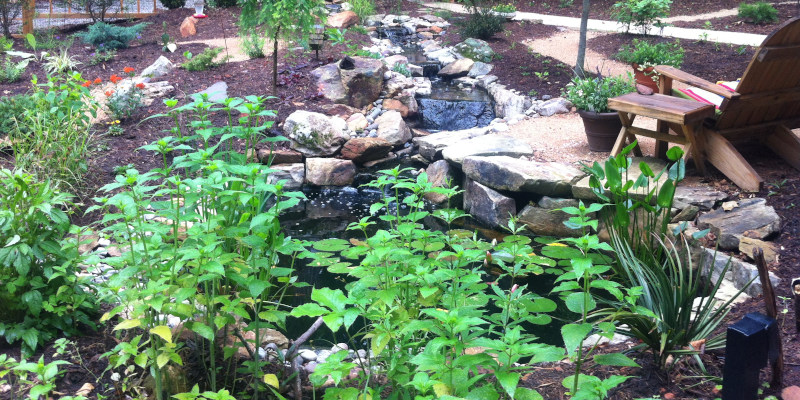 However, beautiful plants aren't the only thing that can totally transform your space into a relaxing, natural area. Landscape water features can do that too. Just the appearance of water in your outdoor space can be calming as it reflects the light. Its sound is really lovely as well. Water features are a fantastic addition to any property, and we are here to provide them.
At Garden Environments, we offer several gorgeous landscape water features that we think you will love. If fountains are your style, you can choose a bubbling rock fountain, column fountain, garden fountain, or vase fountain. Or perhaps you want a waterfall so you can sit nearby and drown out the noise of the neighborhood. We also offer goldfish or koi ponds, rain gardens, and water gardens. No matter which landscape water features suit your tastes, we are confident that you will be impressed with their quality and beauty.
We are proud to serve Chapel Hill, North Carolina. If you have questions about our landscape water features or how we work, don't hesitate to contact us today.
---
At Garden Environments, we create landscape water features in the Triangle area of North Carolina, including Durham, Raleigh, Cary, Chapel Hill, Pittsboro, Carrboro, Hillsborough, Wake Forest, Creedmoor, Morrisville, Apex, Holly Springs, and surrounding areas.