Eco-conscious property owners can rely on our local landscape company for sustainable solutions.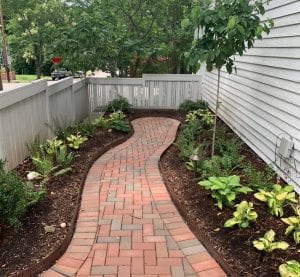 When you survey the outdoor space surrounding your Holly Springs, North Carolina home, do you feel proud of what you see? Or would you like to improve your yard with beautiful landscaping? If you're in the latter category, you're certainly not alone. Countless local property owners have less-than desirable landscaping surrounding their homes. But if you search for local landscape companies, you might not find the right partner for your project. Eco-conscious property owners can rely on our team at Garden Environments, one of the leading local landscape companies that offers sustainable solutions.
We take a careful approach to landscape design, incorporating indigenous plants that thrive in the local conditions. Instead of adding plants that simply look good in the design, we focus on sustainable landscapes that include native living elements. The result is a beautiful outdoor space that is much easier to maintain. You don't have to fight against nature to support your garden – instead, you can simply watch your trees, shrubs, and flowering plants grow and thrive without the need for harsh pesticides or difficult maintenance tasks.
As one of the top-rated local landscape companies, we're proud to offer sustainable landscape options to those who are conscious of the environment and their impact on it. Our experienced technicians will incorporate plants that encourage pollinators to visit, helping to support the local ecosystem. We would love to talk to you about the value of our services and how we can beautify your outdoor space, so don't hesitate to reach out and get started.
---
At Garden Environments, we are proud to be one of the local landscape companies serving the Triangle area of North Carolina, including Durham, Raleigh, Cary, Chapel Hill, Pittsboro, Carrboro, Hillsborough, Wake Forest, Creedmoor, Morrisville, Apex, Holly Springs, and surrounding areas.