Our team has thorough knowledge of the area and its plant species, and we can help you create the ideal landscape for your home.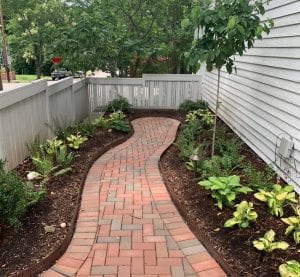 In our experience, many people have tried to upgrade their own landscaping with mixed results. Sometimes, a plant doesn't thrive at all, and you wind up wasting your time and money, while other times, they thrive a little too well and take over everything around them. If you want to transform your landscape into something truly special, you will need the help of experts from local landscape companies like those on our team here at Garden Environments. Working with local landscape companies like ours offers several benefits, which we will describe below.
One advantage of working with local landscape companies is the way locals have greater knowledge of the area's ecosystem. Our team is thoroughly familiar with the region's native plant species, and we know how to select the ideal plants to create the beautiful results you are looking for. We are committed to using at least 70% native plant species in every project in order to preserve the local environment and provide habitats for wildlife in the area. When you choose us as your landscaping company, you will get a garden that is not only lovely to look at, but that is alive with activity. Your landscape will attract a steady stream of pollinators, such as butterflies, as well as birds. You will get to enjoy both watching these visitors and taking in the view of the flowers and greenery.
Our team is proud to serve the Pittsboro, North Carolina community, and we want to help you create the perfect landscape for your home. If you are looking for a local landscape company you can count on, just give us a call.
---
At Garden Environments, we are proud to be one of the local landscape companies serving the Triangle area of North Carolina, including Durham, Raleigh, Cary, Chapel Hill, Pittsboro, Carrboro, Hillsborough, Wake Forest, Creedmoor, Morrisville, Apex, Holly Springs, and surrounding areas.