When we perform a residential landscaping service, we incorporate native plants to make sure that the outdoor space will thrive.
On any type of property, the landscaping elements include all the living components that are placed in the outdoor space. These might include grass, flowering plants, shrubs, and trees, and each plays an important role in the overall appearance of the property. At Garden Environments, we love creating beautiful landscapes for our clients. We work closely with homeowners in the Raleigh, North Carolina area to provide professional residential landscaping services. If you're unhappy with the appearance of your outdoor space or you'd like to incorporate unique elements into the existing landscaping, give us a call.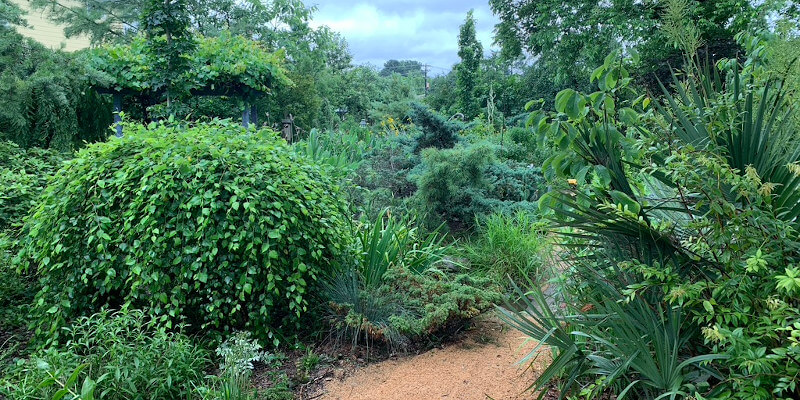 We'll schedule a consultation, during which we can assess your property and determine how our residential landscaping services can improve its health and appearance. Our technicians believe that everyone should have a place where they can reconnect with nature and enjoy the natural beauty of their surroundings. When we perform a residential landscaping service, we incorporate native plants to make sure that the outdoor space will thrive. Native plants have adapted to the climate conditions, soil conditions, and growing season, so they do much better than plants brought in from other places.
When we finish your residential landscaping project, you can head outdoors whenever the mood strikes and enjoy the peaceful surroundings. We'll transform your existing outdoor space into an alive and thriving space. Our technicians take pride in doing their part to leave the world as a better place, creating designs that exceed customers' expectations and incorporate artistic elements. If you're ready to take the next step, contact us to schedule a consultation.
FAQs About Our Residential Landscaping Services
At this point, you are probably going to have many questions for us. Although you can bring up questions in your initial consultation, we understand that you want to have as much information as possible, and we are happy to help. You can find the answers to some of our frequently asked questions below, or you can contact our team directly if there are other questions you need answered before your consultation.
What should I know prior to my consultation?
Your initial consultation will cost $125 and last for one hour. During your consultation, our owner or one of our landscape designers will ask about your residential landscaping needs and budget, so you should be prepared to discuss these topics.
How should I communicate with my landscape designer?
Frequent communication between you and your designer is extremely important to ensure the best results. Let your designer know how you prefer to communicate with them, whether through email, phone, or text.
Do you provide maintenance options?
Yes, your landscape designer will tell you about our maintenance packages so you can choose the best option for your needs. If you prefer to provide your own maintenance, we would be happy to inform you about how to maintain your plants properly.
Why should I choose you?
We have been providing residential landscaping services since 1992, so we have the expertise needed to create a beautiful outdoor space that you will enjoy for years. In addition, our residential landscaping services are environmentally friendly with a focus on native plants, wildlife, and pollinators.
---
At Garden Environments, we offer residential landscaping services in the Triangle area of North Carolina, including Durham, Raleigh, Cary, Chapel Hill, Pittsboro, Carrboro, Hillsborough, Wake Forest, Creedmoor, Morrisville, Apex, Southpoint, Holly Springs, and surrounding areas.